I had been wanting to take some more long exposure pictures in the daytime and knew that I would need a stronger neutral density (nd) filter to stop the exposure from being blown out. In the past I had used an 8 stop filter to capture water and this had been good for places where there was not much light however I knew the beach in the sunshine would pose more challenges.
below are 2 of the images I took using a an 8 stop screw on nd filter.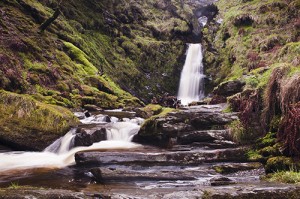 If you have not heard of a neutral density filter or are unsure of their function, these filters can be attached to a lens and allow longer shutter speeds to be used in the daylight.
I found a really interesting article from Digital Photography School which explains how to use a 10 stop neutral density (ND) filter to create a dramatic look to a photograph. —– click for the article here
In 2014 I took a family holiday to Newquay in Cornwall UK and had the opportunity to try out a (screw on type) 10stop neutral density filter when we went to Fistral Beach.
Equipment
Nikon d90 dslr
18-55mm lens
Manfrotto Tripod
Remote Release cable
10 stop neutral density filter (screw type)
---
---
The image below shows the waves that were present on that day at Fistral
I used an app on my mobile phone called 'ND filter calc' which allowed me to put in the camera settings I used for the picture above to tell me what I could use with a 10 stop filter
The app calculated that I was able to use the following settings:
With a few tweaks for the different angles I was able to remove the waves and show a mist which was created by the exposure time and made the waves look creamy.
The challenges I found came with attaching the filter and maintaining a sturdy base for my tripod when positioned in the water as the waves kept making the tripod sink.
Below are some of the images that I managed to get with the 10 stop filter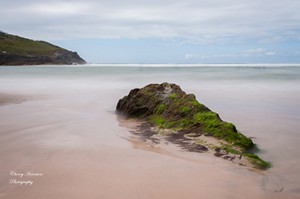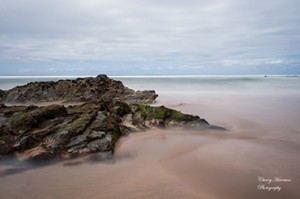 What are peoples thoughts on the 10 stop ND filter and is there a recommended brand?